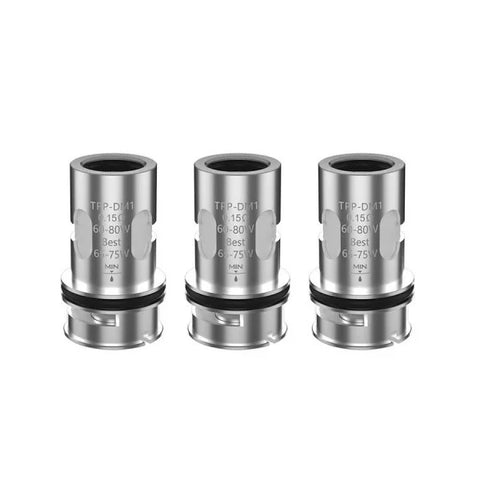 VooPoo
VooPoo TPP-DM Replacement Coils
Voopoo TPP-DM Replacement Coils are high-performance mesh coils, which utilize Voopoo's propriety mesh technology. Its increased atomization area provides rapid activation, smoother vapor, and exceptional flavor.
The new TPP (Tank Pod Push) is designed with a new "bi-directional convection" airway structure to maximize overall atomization efficiency. Magnetic design with 510 bottom base, giving players more space to match any favorite device. More professional equipment, more explosive power.
Utilizing mesh coil technology to bring a high heat and consistent temp to make a perfect hit.
Reccomended Wattage:
60-80 DM1 (0.15 Ohm)
40-60 DM2 (0.20 Ohm)
80-100 DM3 (0.15 Ohm)
32-40 DM4 (0.30 Ohm)