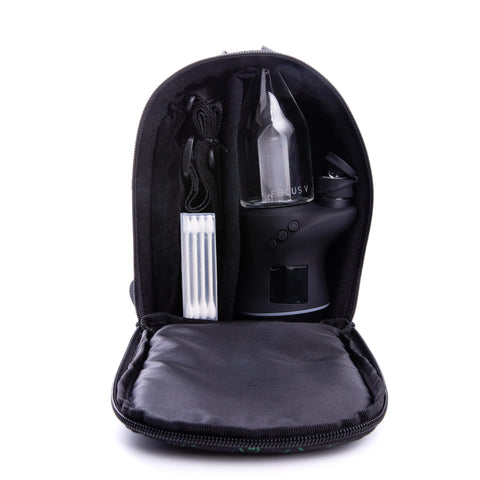 Focus V
Focus V Carta 2 Carrying Case
The Focus V Carta 2 Carrying Case provides a sleek and safe place to store your CARTA 2. Adjustable dividers allow allow you dictate what you keep with your CARTA2. The shoulder strap provides security while keeping the device nearby and your hands free. The Focus V Carta 2 Carrying Case features a stylish design to make sure you look good while carrying around an amazing device.
EXPLORE WITH CONFIDENCE
Focus V resides at the cutting edge of technology with a smart rig geared towards the future. The CARTA 2 boasts a larger atomizer with a 360° heating element & optimized airflow. An OLED screen displays everything you need to know in real-time.
Details
Includes Carrying Case
Shoulder Strap
Modular Dividers
Does not include Focus V Carta 2